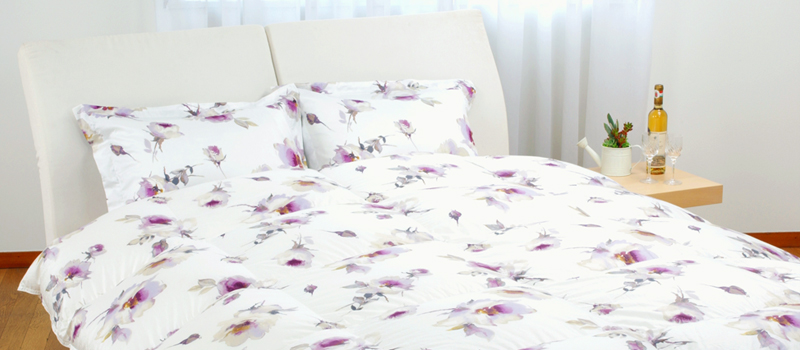 Fujishinkou CO.,LTD. is located in the east in yamanashi prefecture,
at the foot of Mt.Fuji, and it is in the natural environments
surrounded with water and the green.
We have constantly challenged manufacturing brand-new goods here,
the hometown of textiles, since the foundation in Taishou(大正) age.(1912~)
Since the starting of manufacturing Kai-ki (甲斐絹~Kai Silk~),
nowadays we have mainly manufactured Down Comforter, projected the various
original textile plans such as cloths for various bed linens, curtains and so on,
and brought about many good results as an all-around textile maker
to do consistently from deployment to manufacture, and as a home
fashion maker to propose "Better Life-Style" plan.